We at Orange City Hospital have some of the best technology and the brightest minds in the country at our disposal. As an institute and hospital with everything under one roof, we are prepared to handle any complication that might occur.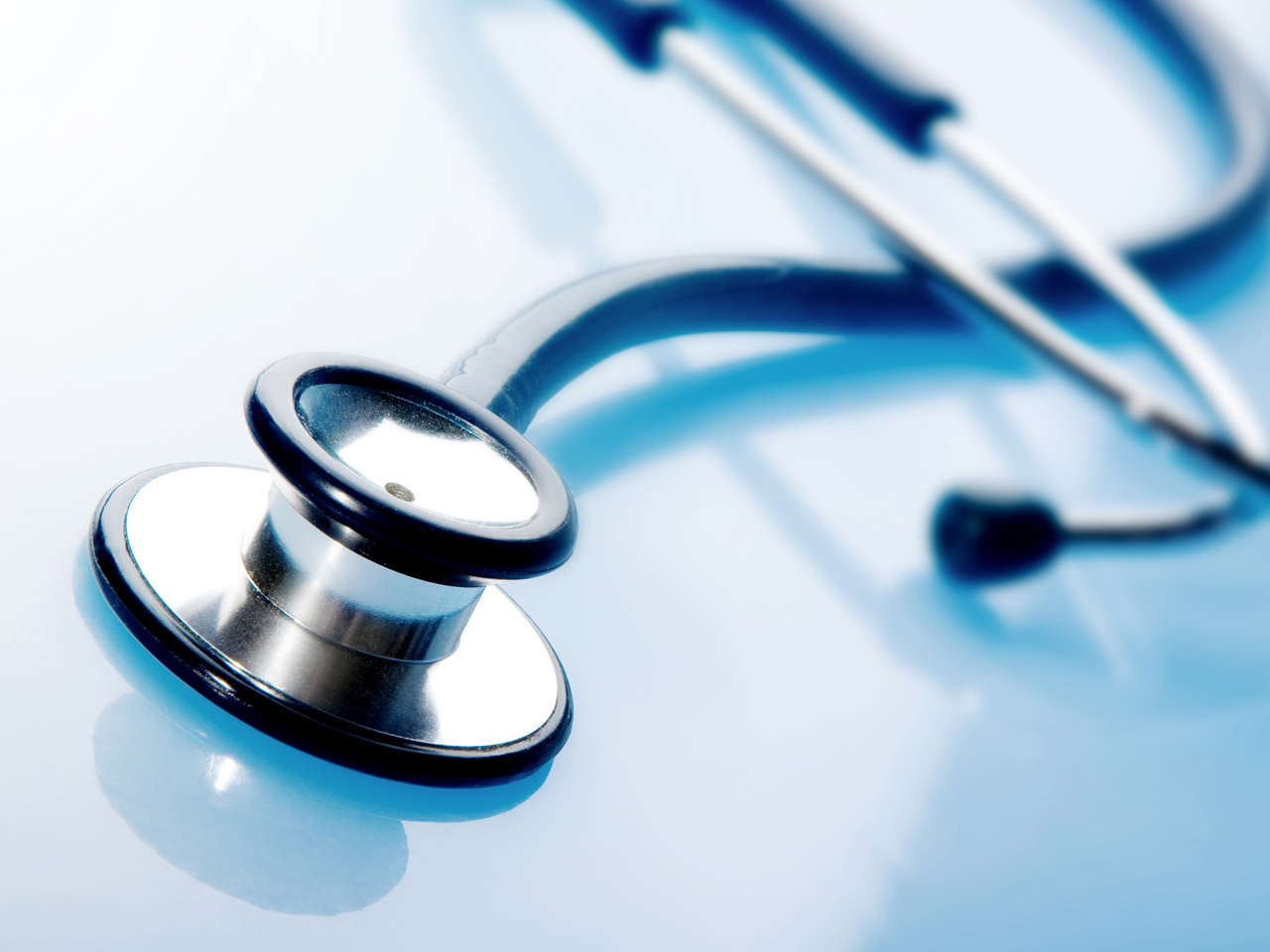 Only ISO 9001:2000 certified hospital of Nagpur providing services of 150 doctors through 60 departments under one roof.
Only private hospital recognised to render Emergency room for all Government VVIP's encompassing Z-plus security. 
Only Hospital of this region to have been affiliated by Global Cancer Concern of India and SMILE TRAIN.
Only Hospital of Nagpur to have been recognized by 50 major Organisations/Companies of Central India. 
Only hospital to have introduced Air ambulance services to Central India. 
First hospital in Nagpur to have been licensed by FDA to run a Blood Storage Unit. 
Specialties &

DEPARTMENTS
Orange City Hospital brings together exceptional patient care and medical innovation. With this we provide our patients with the full range of clinical care specialties and treatments.
Our expert team of

DOCTORS
The smartest and brightest minds in the country make up the Orange City Hospital's team of doctors. Every department is meticulously handled and looked over by team of dedicated professionals and an expert team of 150 doctors.
Shri.Tendai Chatara
Member, Zimbabwe National Cricket Team
I got good treatment. Very friendly people and good hospitality. I will enjoy coming back if anything happens again.
Shri. M.M.Jacob
Happy to visit the Orange City Hospital with modern equipments efficient Doctors. This Hospital is poised for a bright future,
श्रीमती वृंदा परषुराम खंडकर
दि. 27/11/2015 रोजी पुण्याहून कला कार्यक्रमासाठी विमानाने नागपूर येथे सकाळी 8ः45 वाजता आलो होतो. त्यानंतर हॉटेल सेंटर पॉईंट, एअरपोर्ट रोड, येथे 9ः30
श्री. प्रभाकर कस्तुरे
हया वार्डमध्ये अतिषय उत्तम व्यवस्था आहे. स्टाफ फार चांगला व प्रेमळ आहे. डॉ. देवयानी बुचे मॅडम यांच्या देखरेखीखली सर्व व्यवस्था उत्तम आहे.
अरसपुरे
माझा मुलगा रुग्ण केतन ईष्वर अरसपुरे याला मित्रासोबत व नातेवाईकांसोबत घरी येताना ष्वास घेण्यासाठी त्रास झाला. त्वरीत ऑरेंज सिटी हॉस्पीटल येथे आणले,
Mrs. Sushma Sharma
Excellent competent medical team and facilities. A well maintained room and ward. Good competent staff with pleasant disposition.
Shri. Walid Mansour
Consul General of Israel in Mumbai
I came here for the first visit to Nagpur and I found a Hospital in a very high standard.
Shri. V. Jaganathan
Madras Cements, Madras
It is really a gift to people in and around Nagpur to have such a well equipped Hospital in Nagpur.
Shri. A.V. Dharmakrishnan
VP (Finance) Madras Cements Ltd., Madras
Consul General of Israel in Mumbai
Dr. Ajay A Lanjewar
Pulmonologist
Excellent hospital facilities, latest equipment and good location of the hospital. Wishing thumping success.
Shri. Santosh M Pandit
Pittsburgh, PA, USA
Visited Orange City Hospital. Very well done with modern technology and equipments. I wish all the good luck and continue good work.
Shri. M.M.Jacob
Governor of Meghalaya
Happy to visit the Orange City Hospital with modern equipments efficient Doctors. This Hospital is poised for a bright future,
Shri. Nikhil Mundle
The thing Nagpur required but was not available has arrived. Thanks!
Shri. S.M.S.Haque
40, Central Excise Layout, Telecom Nagar, Nagpur -25
Mrs. Kunda Vijaykar
Ex-Mayor Nagpur
It was a delight to visit Orange city Hospital. Nagpur needs such well equipped hospitals. I congratulate the Nairs in this
Shri. Surekh N Nayak
Bangalore
Congrats to M/s. Nairsons and their team of doctors for establishing an excellent Hospital in this part of the country.
Shri. Kishore J Shethia
Bangalore
Nairsons have done a very good thing. A kind of social service for Nagpurians. I wish them best of luck.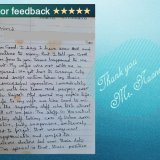 Shri. Navneet Kabra
Gadarwara (MP)
People say who has seen God. I say I have seen God and met with. It may sound untrue to many. But I tell you God comes in some of the other form to you.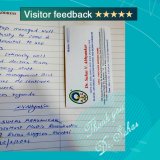 Dr. SUHAS. V. ABHYANKAR 
Consultant Plastic Reconstructive & Burns surgeon, Mumbai
Good setup managed well, had an opportunity to come & visit this hospital to see burn victims. They are extremely well managed, good doctors team, excellent nursing staff.
I wish the management best luck for future, do continue good social work.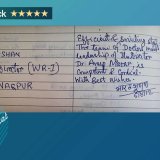 Shri. Bharat Bhushan
Executive Director (WR-I). PGCIL, Nagpur
Efficient & smiling staff, the team of doctors under leadership of the director Dr. Anup Marar is competent & cordial.
With Best Wishes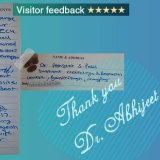 Dr. Abhijeet S. Patil
Sushrut Netralaya & Research Centre. Gandhibagh, Nagpur
I can say that Orange City Hospital, Nagpur is having the finest CCU. probably the only well equipped & well-trained staff & excellent Doctors who handle the emergency nicely. Overall hospital staff, Doctors & management are very good and polite. I wish all the best and keep it up. Best Wishes.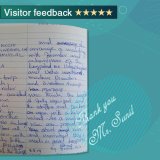 Sunil A S
BPCL, Kochi, Kerala
As the part of road trip from Kochi-Ladakh one of our rider Mr. Joseph MM had an accident at 150 km. away from Nagpur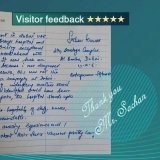 Sachan Kumar
UAE
I am a resident in Dubai UAE was made aware of Orange City Hospital and their reputation in delivering exceptional healthcare service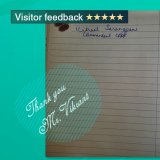 Vikrant Sarangpani
Commandant CRPF
I had the pleasure to visit Orange City Hospital as my wife delivered a baby boy in this outstanding hospital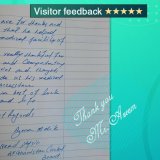 Azeem Malik
Head Physio, Afghanistan Cricket Board
These lines are for thanks and regards of Dr. Anup that he helped us in areas of medical facility of MRI and CT's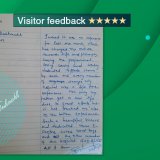 Commander S.V. Deshmukh
Naval Head Quarters, New Delhi
Indeed it was an experience for last one month, which has changed my outlook towards life and philosophy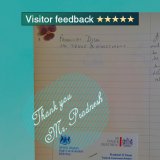 Pradnesh Desai
UKTI, Mumbai
It was nice meeting Dr. Marar and was good to know that he still has memories of his UK delegation visit