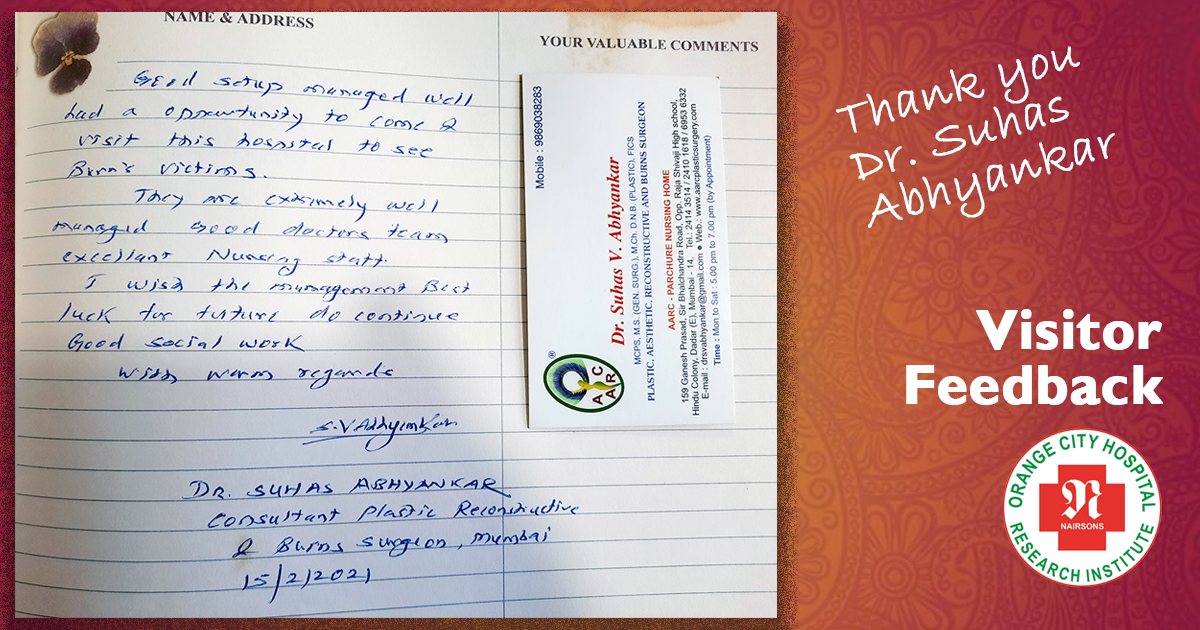 Good setup managed well, had an opportunity to come and visit this see burn victims. They are extremely well managed, good doctors team, excellent nursing staff. I wish the management best of luck for the future. Do continue good social work.

Dr. Suhas V. Abhyankar
Consultant Plastic Reconstructive & Burns Surgeon
Mumbai.