Renovated OCHRI Aadhar Physiotherapy Clinic dedicated to public
Dry Needling, Cupping & IASTM techniques on OCHRI Aadhar Clinic
Orange City Hospital & Research Institute (OCHRI) owned by Ravi Nair Hospitals Private Limited (RNHPL) serves vast section of Central India populace and has made a distinct mark as the Trusted Healthcare Center for common man. OCHRI has completed 25 years in healthcare services and is presently a 150 bedded multi super speciality post Graduate Institute spread
across 4 buildings in a health campus providing services of 120 doctors through 60 specialities and 60 speciality OPD Clinics.
Recently, OCHRI's "Aadhar Physiotherapy Clinic" which provide varied physiotherapy and rehabilitative services to incoming needy indoor and outdoor patients relocated to its renovated expanded location in the recently acquired Shyam complex of OCHRI Health campus. Formal dedication of its services to public was done by hands of Shri.Udaybhaskar Nair-RNHPL
Chairman in presence of Dr. Vidya Nair- RNHPL Vice-Chairperson, Dr. Usha Nair- RNHPL Managing Director, Dr. Anup Marar- OCHRI Director, Dr. Vina Bang- Physician, Dr. Abhay Agashe- Ophthalmologist, Dr. Manish Agarwal- Radiologist, Shri.Simha Chalam- Executive Director (Accounts), Shri.Sunil Sure- Chief General Manager, Smt.Priya Sashi- Public Relation Officer, Dr.Anit Prakash- Section Coordinator, Smt.Mansi Andhare- Dietician, Shri.Prashant Tichkule- IT Head, Dr.Sajan Nair, Shri.Ganesh Iyer, Shri.Anil Dhakate, Shri.Sawant Waghmare, Smt.Sanjana Meshram, Smt.Durga Joshi and many others. Dr. Atul Dekate and his team hosted the proceedings.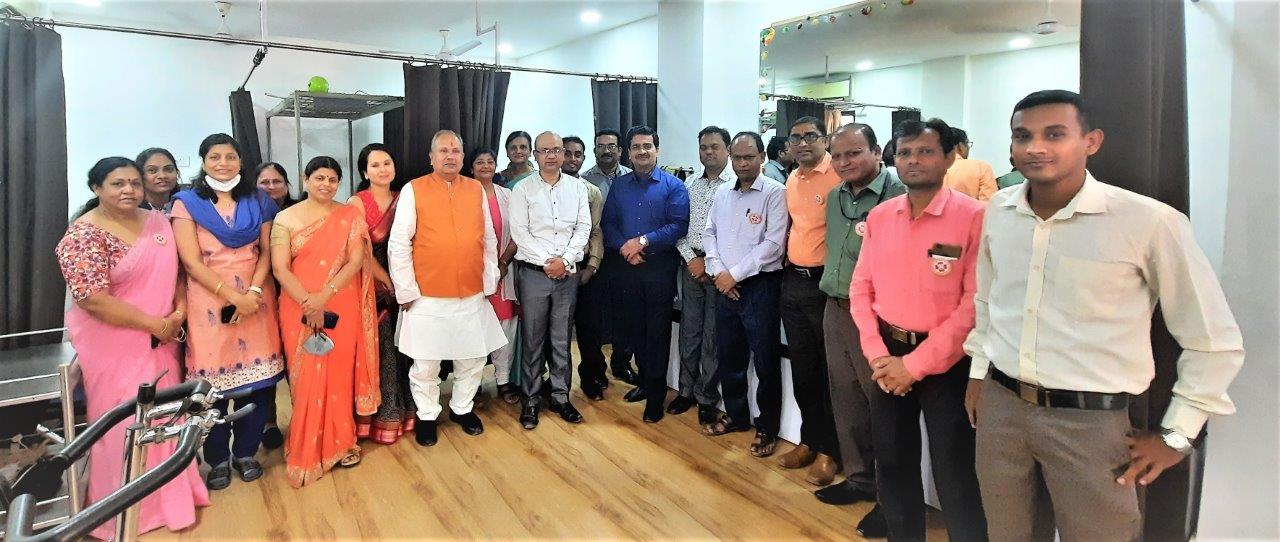 Dr. Atul Dekate- Consultant Physiotherapist Incharge highlighted that apart from conventional Physiotherapy facilities; varied innovative methodologies have now been introduced in new Aadhar Clinic in form of Dry Needling technique, Cupping technique, IASTM technique etc. to relieve chronic musculoskeletal pain of Nagpurians.