Senior Citizens should stay physically, mentally & socially active- Dr. Ghadge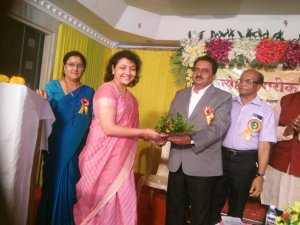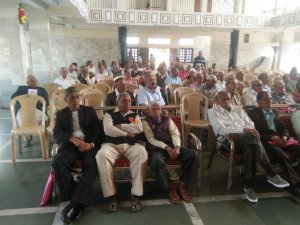 Orange City Hospital & Research Institute has the privilege of ensuring maximum number of specialists and super specialists under one roof in a private health care Institution of Central India outside any medical colleges. ISO & fully NABH accredited OCHRI is endorsed as the brand ambassador of central Indian health care sector. OCHRI as a part of their mission continuously shares knowledge with others.
Recently Dr. Meenakshi Ghadge- OCHRI Chest Physician, delivered an awareness lecture for Senior Citizens on "Geriatric Health Care" organized by Senior Citizen Club, Pande Layout, Khamla, Nagpur as a part of 18th Foundation Day Celebration at Sanskrutik Sabhagruha, Khamla.
On this occasion; Dr. Meenakshi Ghadge stated, "These elderly need more of health promotional activities. These include nutrition, physical activity, social contact, psychological support, and activities for the brain. The goal for these elderly is to keep them physically and mentally active, to screen for common diseases such as diabetes, hypertension, cancer, vision, balance and hearing disorders. Comprehensive geriatric assessment with a coordinated screening program and control of chronic diseases becomes important for this group considering the increasing life expectancy so that they remain active and independent.
Shri. Prakash Upganlawar- Founder, Dr. Arun Amle- President, Shri. Namdev Gajbhiye- Working President, Shri. Ravi Kulkarni- Secretary and Shri Vijay Rathod along with other office bearers and more than 150 senior citizens were present on this occasion. Shri. Anil Dhakate- OCHRI Relationship Executive coordinated this program. Senior Citizen Club members praised and thanked Dr.Anup Marar– OCHRI Director for this altruistic social gesture to address health issues of senior citizens.