OCHRI Lecture on Corona Virus by Dr.Nikhil Balankhe held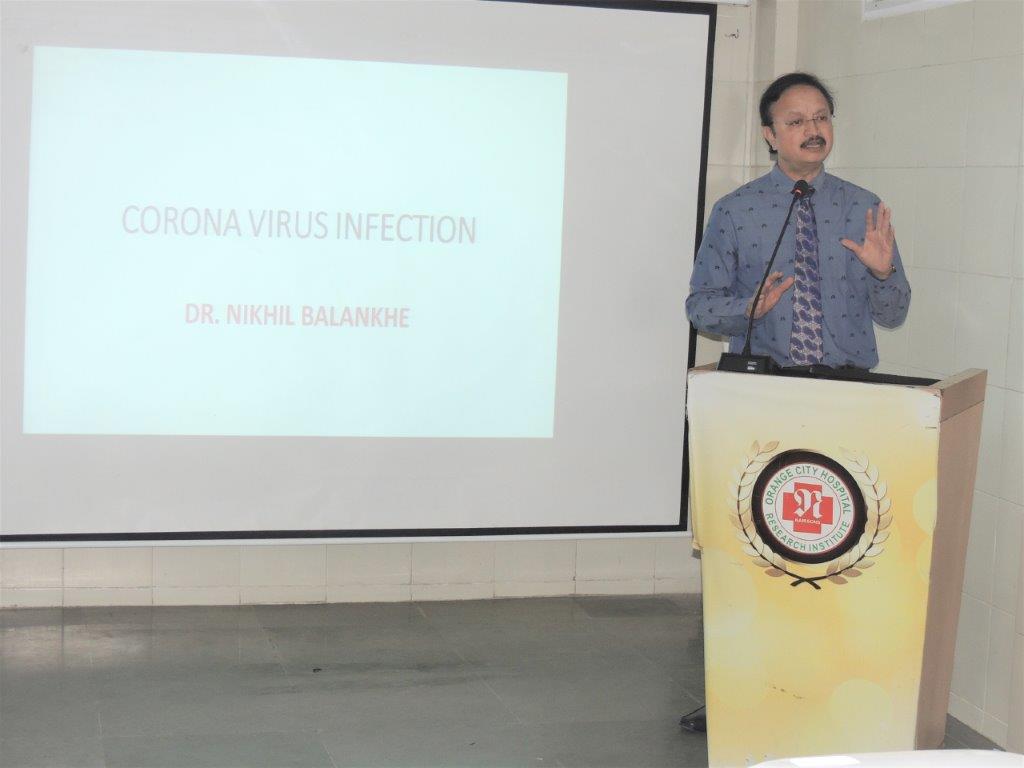 Covid-19 CFR is quite less as compared to SARS, MERS and H1N1- Dr.Nikhil Balankhe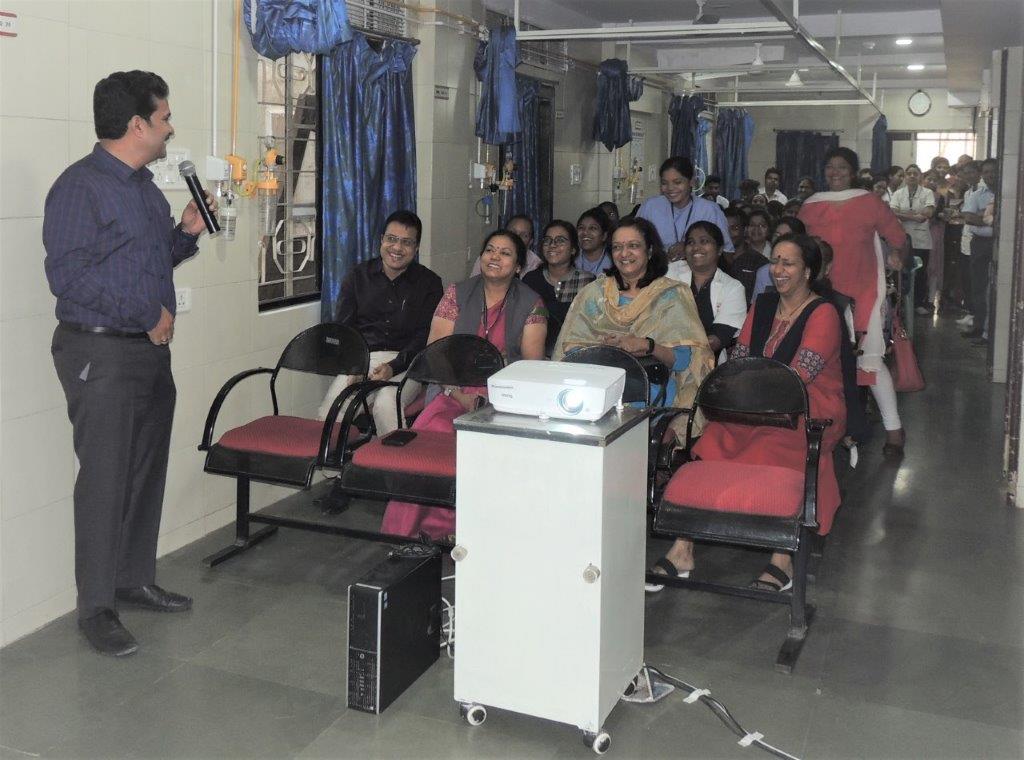 Healthcare workers should help remove misconceptions and growing panic in society- Dr.Anup Marar
Orange City Hospital & Research Institute- a unit of Ravi Nair Hospitals Private Limited is a fully NABH accredited health care Institute functional since 1996 that provides 60 departmental facilities under one roof. Looking into the Corona Virus (COVID-19) Scare, TEAM OCHRI has reassured Nagpurians and have asked them not to panic. To sensitize hospital staff members including Medical Officers, Nurses and Paramedical staff and interested public, Team OCHRI had today organized a public awareness lecture on Corona Virus by Dr. Nikhil Balankhe- Senior Physician. All doubts regarding the disease, spread of infection, precautionary, protection and treatment measures were dealt in simple language by Dr. Nikhil Balankhe. OCHRI had arranged this lecture to support government authorities for making people aware and reduce panic.
Dr. Nikhil Balankhe stated that all healthcare workers should remove the growing misconceptions, rumors, doubts and reduce panic in society by asking them to regularly wash hands with soap and water, avoid touching mouth and face without washing of hands, eat only thoroughly cooked vegetarian or non-vegetarian food, handle animals and animal products carefully and masks should be used only by infected patients and treating hospital team. Samples of only symptomatic travelers who have returned back from affected countries within 14 days or their contacts are presently accepted at IGGMC. Only such traveler patients / contacts with symptoms are to be directed to either GMC or IGGMC. Leucopenia and Lymphopenia during CBC test is usually noted in COVID 19 patients. He added that Case fatality rate(CFR) is far less in COVID- 19 as compared to SARS, MERS or even H1N1 (Swine Flu).
Dr. Anup Marar-OCHRI Director added that those travelers who have symptoms of even simple cold within 14 days of returning back from abroad should immediately approach IGGMC or GMC to get their throat swab tested as they are only going to spread the disease. All hospitals should similarly sensitize their staff and gear up their infrastructure as it will not be possible or Indian public government machinery to singlehandedly tackle the COVID 19 epidemic as done in China if it happens.
At the outset, Dr. Bindu Menon rendered floral welcome to Dr. Nikhil Balankhe while Dr. Smita Harkare presented Bhagwat Gita as token of gratitude on behalf of OCHRI Family to the speaker. This CME was organized by OCHRI Infection Control Division. Dr. Deepak Dongre, Shri.Roy Thomas, Sr. Jessy Abraham, Sr. Rahel Patrange, Shri.Sawant Waghmare, Shri.Anil Dhakate, Shri.Rajan Thakur, Shri.Prashant Tichkule and Shri.Madhukar Chanore worked hard for the success of this undertaking.