India Post Aadhar Card Updation Camp held at OCHRI
Orange City Hospital & Research Institute owned by Ravi Nair Hospitals Private Limited is known for its staff welfare centric activities. A dedicated welfare division serves the interests of all staff members associated with OCHRI leading to its low attrition rate. Recently an Aadhar card updation camp was organized to benefit the staff members serving in OCHRI. Highlighting this even, Dr. Anup Marar- OCHRI Director stated that hospital staff are working on round the clock shifts. Hence it becomes difficult for them to go to post offices to get their much essential timely updation of Aadhar Card.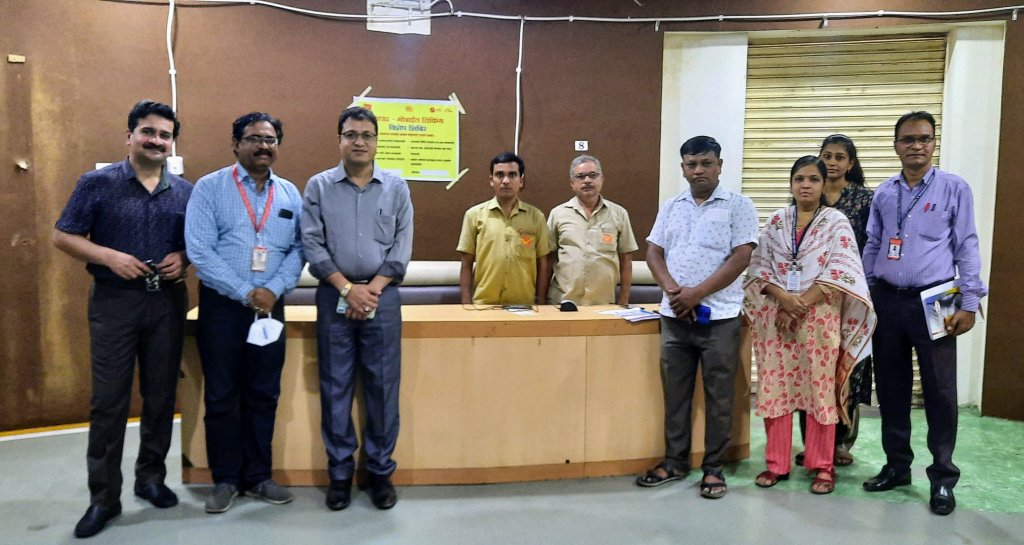 Understanding their need, Shri.Udaybhaskar Nair- RNHPL Chairman had sought the help of India Posts. Accordingly, India Posts proactively brought the Aadhar Card Updating center to OCHRI's doorsteps wherein a camp was recently organized in Jaivik Hall and all staff members availed the services and applauded the team members from India Posts for the timely exclusive gesture.Shri.Jayant Daoo, Assistant Superintendent Post Offices, Nagpur City Division led his India Posts team for this much appreciated camp.
Dr.Noorul Ameen-Medical Superintendent, Dr. Sajan Nair- General Manager along with Shri.Prashant Tichkule, Shri.Prakash Shende and Shri.Avinash Ganar worked hard for the success of this undertaking.
•ROOTED IN SCIENCE • STRENGTHENED BY CARE • MORE THAN A HOSPITAL •