Dr. Nandu Kolwadkar to resume OCHRI OPD w.e.f.6th April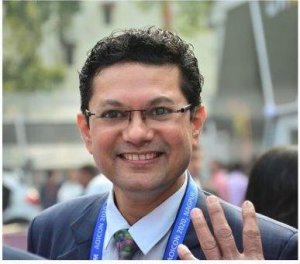 Dr. Nandu Kolwadkar is a renowned senior ENT Surgeon of the city. He had started his ENT career from Orange City Hospital & Research Institute and had commenced ENT Department in this hospital 18 years back. He was instrumental in bringing OCHRI ENT Division in national limelight through many distinct accomplishments and even adding Cochlear Implant surgeries in the array of ENT facilities.
He subsequently ventured to commence his own hospital in Ramdaspeth few years back and had stopped OPD services at OCHRI although he continued to operate many indoor patients at OCHRI.
Recently, he announced that he intends to resume his OPD at OCHRI to return back to roots. Accordingly, it is notified that he will be available in OCHRI ENT OPD from 9am to 12noon on Mondays, Wednesdays and Fridays while Dr. Sameer Choudhary will render his expertise on Tuesdays, Thursdays and Saturdays on same timings. Dr. Sidharth Saoji will continue to render his OPD ENT expertise from 12 noon to 6pm. All will continue to provide emergency indoor ENT services at OCHRI. OCHRI Medical community and Dr. Sidharth Saoji- OCHRI ENT Surgeon have welcomed this decision of Dr. Nandu Kolwadkar and are assured that glory of OCHRI ENT Division will be enhanced with his rejoining to strengthen the existing ENT Team.
His return especially during the ongoing COVID 19 pandemic has been applauded by Shri.Udaybhaskar Nair, Chairman- Ravi Nair Hospitals Private Limited. Shri.Nair stated that "During this present pandemic when even existing specialists are apprehensive to attend duties, the decision of Dr. Nandu Kolwadkar to join the team is praiseworthy and has boosted the morale of all serving OCHRI team members as ENT Surgeons usually deal with cold/ cough/ fever/ allergy symptoms.