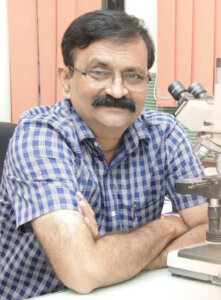 It was in 1996 that NAIRSONS group pioneered in bringing some of latest state of art medical equipments and fused them with some of best professional medical talents. The result was the birth of ORANGE CITY HOSPITAL & RESEARCH INSTITUTE on 21st October 1996, a multi-disciplinary, hi-tech hospital with state of art technology and critical care facilities.
It's my pleasure that I am working with this Hospital from last many years and I have always found fruitful results in my work experience. Here I want to tell my personal experience. My family and myself met with tragic accident in 2007. I lost my father on the spot and my wife, brother, mother and sister-in-law were seriously injured.
At that time Dr. Nirbhay Karandikar, Dr. Rajesh Atal, Dr. Darshan Rewanwar and all the treating consultants helped us to come out of that medical emergency, while the most essential moral support provided by Resp. Chairman Udaybhaskar Nair, Directors Dr. Usha Nair, Dr. Vidya Nair and Dr. Anup Marar. Because of them only, we were able to come out of that huge crisis. I will never forget this support at my most tough times.
We are proudly celebrating a significant milestone in the history of Hospital-our silver jubilee. Twenty-five years of serving our patients have gone remarkably, providing affordable and easily accessible healthcare solution in the region.
Over the years, Hospital have grown and evolved tremendously serving patients needs and continue to maintain a patient centric approach that has helped the institution. The Hospital is recognized as preferred healthcare brand today.
This moment has given all of us an opportunity to pause, look back and reflect. In our journey, challenges have only led to greater stages with improved performances with higher standards. Community is experiencing the quality care being offered at Orange City Hospital.
Hospital is moving forward with newer, brighter and greater perspective of connecting innovative ideas with the best management practices under able leadership of great visionary Resp. Udaybhaskar Nair and further ensuring the effective implementation by all the directors.
Once again heartiest congratulations to one and all and my best wishes for many successful years together.
Dr. Milind Pande
MD. Incharge Pathologist