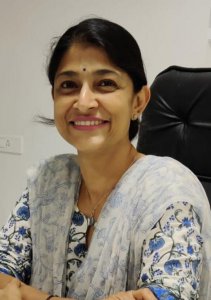 A hernia occurs when an internal organ or other body part protrudes through the wall of muscle or tissue that normally contains it. Most hernias occur within the abdominal cavity, between the chest and the hips. There are several types of hernias like inguinal hernia, inguinal (femoral) hernia, umbilical hernias and incisional hernia.
Recently, a 48 year old, female patient came to the emergency department of Orange City Hospital & Research Institute, Nagpur with complaints of severe abdominal pain, distension, episodes of constipation, with previous history of surgery for incisional hernia in a midline hysterectomy scar. She was admitted under care of Dr. Prachi Mahajan- OCHRI Laparoscopic Surgeon. As per European Hernia Society Classification, it was M4W3, a large defect of 7 cm with small multiple defects.
Incisional hernias result from a weakening of the abdominal muscle due to a surgical incision. It present as a bulge or protrusion at or near the area of a surgical incision. An incisional hernia can occur for a number of specific reasons; like excessive or premature physical activity after surgery, considerable weight gain, pregnancy or increase abdominal pressure. Hernias are most likely to occur within three to six months post-surgery but can happen at any time.
After stabilization of her general condition and resolution of the acute phase, the patient was taken up for surgical repair. Dr. Anita Pande- Anesthetist, Dr. Devayani Buche- Physician and 24×7 Intensivist cover supported her.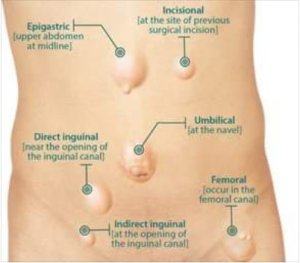 Dr. Prachi Mahajan performed the intricate complicated surgery. Dr. Prachi Mahajan informed that, distended thickened ileal loops with dense adhesions had formed the content of the sac. So adhesiolysis was done, contents were reduced and a retro-rectus plane was developed extensively on both sides of the midline. A unilateral TAR (Tranversus Abdominal Release) procedure on the left facilitated tension -free closure of the peritoneal PRS complex done with large 30X30 polypropylene mesh was placed in diamond configuration and secured with sutures. On follow-up, this patient is happy and pursuing all her normal activities.
Dr. Mahajan further added that many new techniques in abdominal wall reconstruction have been developed in the past 5 years. They may be performed laparoscopically or by open or by a combined (hybrid) technique, depending upon various factors. A strong and long-lasting repair as well as good cosmetics is the goal of hernia surgery.
Orange City Hospital & Research Institute; a multi-speciality hospital, which has gained a distinct name as a trusted family hospital serving central Indians for the past 25 years. Needy central Indians with varied abdominal problems, like hernia, obstruction, Laparoscopic procedures, etc reach OCHRI to seek solace in view of the round the clock comprehensive diagnostic, surgical, critical care, state of the art operation theatre with modern latest anesthesia machine and rehabilitation facilities available under one roof.