Cardiac Electrophysiologist & Developmental Pediatrician join Team OCHRI
Orange City Hospital & Research Institute, a unit of Ravi Nair Hospitals Private Limited serving nation since 1996 boasts of more than150 doctors serving needy central Indians through 60 departments and 30 clinics.  OCHRI is also a fully NABH accredited & ISO certified hospital. OCHRI is the only Nagpur based hospital to have retained a place in THE WEEK National Survey of India's Best hospitals list since 2006. Newer advanced subspecialties are regularly added to provide succor to incoming needy central Indians so as to be ensure all services under one roof.  Recently a Cardiac Electrophysiologist & Developmental Pediatrician have joined Team OCHRI.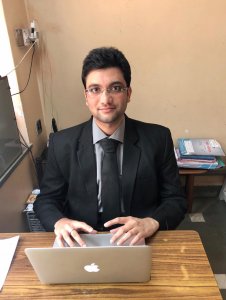 Dr. Chetan Rathi, MBBS, MD, DNB (Cardiology), Fellow in Cardiac Electrophysiology has joined OCHRI as a Cardiac Electrophysiologist. He is very well versed with diagnosis and treatment of conditions such as Atrial Fibrillation, Ventricular tachycardia, Supraventricular tachycardia, Ventricular fibrillation, Sudden cardiac arrest, Long QT syndrome, Wolff-Parkinson-White (WPW) syndrome and other arrhythmias caused by pregnancy, medicine interactions, or metabolic problems. His research papers have been published in different national and international Heart journals. Dr. Chetan Rathi will be available on all working days from 6- 8pm in OCHRI OPD apart from 24×7 emergency calls.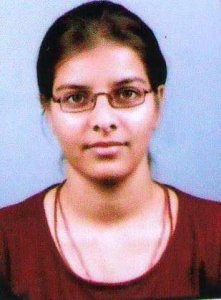 Dr. Pallavi Bapat, MBBS, DCH, Fellowship in Developmental & Behavioral Pediatrics has recently joined OCHRI as Developmental Pediatrician.  After her graduation and Pediatric Post graduation, she completed IAP Fellowship in Developmental & Behavioral Pediatrics, CDC Trivandrum. She has experienced in high risk newborn developmental screening & assessment, early language stimulation, Autism & ADHD evaluation, speech disorder, cerebral palsy, Down Syndrome, Sleep disorders, behavioral issues and parenting guidance etc.  Dr. Pallavi Bapat is available in OCHRI OPD from 5- 7pm on all working days apart from 24×7 indoor calls.
For appointment, one can may connect to 9225260606/ 0712-6634899.