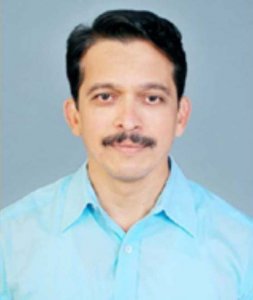 It's been an amazing journey of 25 long years with OCHRI. Those years are mostly filled with joy, contentment of having accomplished many things. By that I mean the endoscopic procedures and operations which needed institutional care that was lacking in practice at Nagpur in those days. This void of Institute with multidisciplinary approach was filled timely by OCHRI
In those very early years, I remember a patient of intra-abdominal sepsis due to recurrent duodenal ulcer perforation who was brought in a moribund condition. He was managed in the "general ward" (No ICU due to tight budget!) with eight hourly abdominal saline washes through the drain tubes, TPN & vigilant monitoring. He was salvaged from what had seemed to be a hopeless situation on admission.
The credit was entirely to the nursing staff. We had this general ward on the first floor corner where we have CCU2 today & for 4 beds we had three nurses in every shift. Efficient, well-behaved nursing staff has been a strong point of OCHRI from the beginning & I am happy to say the trend continues even today.
I vividly remember the day of having done the first Self Expanding Metal Stenting for carcinoma esophagus in Nov 1997 at OCHRI. It was the first ever procedure in Central India & got wide newspaper coverage. Patients from far off places such as Nanded came to OCHRI for similar procedures.
With a well-equipped operating room, backup of radiology & pathology services, team of physicians & skilled anesthesiologists aided by enthusiastic OR nurses & technicians, it has always been a pleasure to operate the most intricate procedures at OCHRI. I was truly impressed when during an emergency laparotomy well past midnight, vascular surgery instruments were made available in no time.
OCHRI was probably the first multispecialty hospital in Nagpur & is going strong even after more than a dozen similar hospitals have come up later. The secret lies in the lack of so called 'corporate culture' & all doctors working as a cohesive team. The hospital & management in particular has been successful in maintaining a very cordial "family" environment. Annual events of Ganesh puja until recently, and the Foundation day celebrations were instrumental in doing so.
Covid-19 pandemic was very well dealt with by OCHRI and so also the vaccination program which is run very systematically. Let's hope and pray the same drive of working continues in many more years to come.
I congratulate Team OCHRI for completing 25 yrs. and wish all of us are around to celebrate its 50th anniversary too! Wish everyone a very Happy Deepavali which we will celebrate soon.
Dr. Dhananjay Kane
MS, Senior General Surgeon